🔥 Amazon reviews scraper
bebity/amazon-reviews-scraper
Modified
Users 46
Runs 381
Created by Bebity
ℹ️ Get quick and easy access to Amazon product reviews with our ultra-efficient scraper! Make informed decisions in a snap with accurate and reliable data at your fingertips, all within Apify interface. Stop searching and start trusting our scraper to save you time and get the information you need!
Amazon product comments scrapper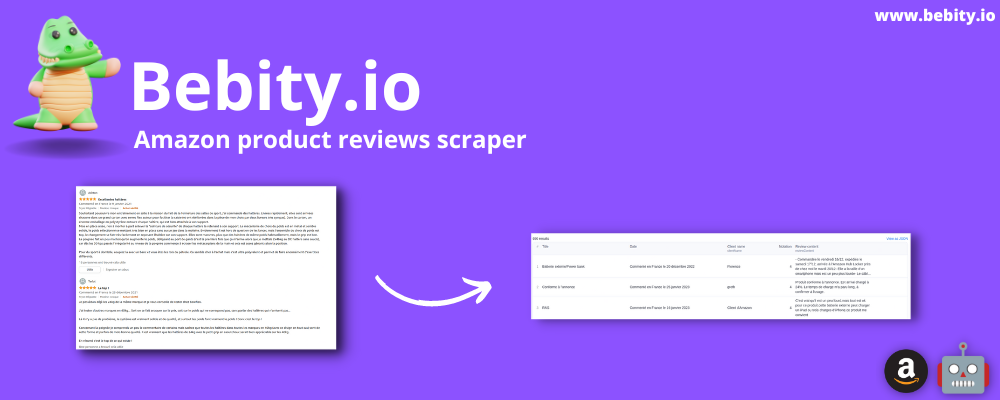 Amazon product comments scraper is a powerful tool that allows you to scrape product reviews and comments from Amazon.com. With this scraper, you can quickly and easily gather valuable data on product quality, customer satisfaction, and more. The scraper is easy to use and highly customizable, allowing you to target specific products and markets with ease. Whether you're a marketer, researcher, or business owner, Apify's Amazon product comments scraper is an essential tool for gathering insights and staying ahead of the competition.
How to use
In input, set an Amazon product URL input and it's good !

What's the output format
After the run you can get the reviews dataset on your desired format (JSON, CSV, HTML, ...), in dataset you will, can find: