This actor is under maintenance and it may unreliable.
Single Tweet Scraper
This scraper helps you to retrieve any specific Tweet without any restrictions or rate limits. The returning data contains live data.
Use Cases
This scraper can be used on other actors, as a helper or if you have a list of tweet IDs, you can use this scraper to retrieve the tweets.
Input
The only required input is just Tweet ID.
Output
Favorite count
Language of the tweet
Sensitiveness of the tweet
Creation time
Hashtags, URLs, user mentions, symbols, media
Tweet as a text
Sender with name, profile image, screen name and verified badge
Media details, with media link, resolutions and sizes, and availability, and RGB palette of media
Photos, background color as RGB, crop candidates for previewing the photo, with and heigh`
Conversation count
Here is an example of the tweet result:
[

{




  

"id"

:

 

"1601510946211438597"

,




  

"result"

:

 

{




    

"__typename"

:

 

"Tweet"

,




    

"lang"

:

 

"en"

,




    

"favorite_count"

:

 

2622

,




    

"possibly_sensitive"

:

 

false

,




    

"created_at"

:

 

"2022-12-10T09:35:38.000Z"

,




    

"display_text_range"

:

 

[




      

0

,




      

251




    

]

,




    

"entities"

:

 

{




      

"hashtags"

:

 

[

]

,




      

"urls"

:

 

[




        

{




          

"display_url"

:

 

"buff.ly/3FHD5EK"

,




          

"expanded_url"

:

 

"https://buff.ly/3FHD5EK"

,




          

"indices"

:

 

[




            

227

,




            

250




          

]

,




          

"url"

:

 

"https://t.co/lUVO6qzAm9"




        

}




      

]

,




      

"user_mentions"

:

 

[

]

,




      

"symbols"

:

 

[

]

,




      

"media"

:

 

[




        

{




          

"display_url"

:

 

"pic.twitter.com/zL4KdqaMT5"

,




          

"expanded_url"

:

 

"https://twitter.com/Rainmaker1973/status/1601510946211438597/photo/1"

,




          

"indices"

:

 

[




            

252

,




            

275




          

]

,




          

"url"

:

 

"https://t.co/zL4KdqaMT5"




        

}




      

]




    

}

,




    

"id_str"

:

 

"1601510946211438597"

,




    

"text"

:

 

"Aliens? Unknown mysterious sea creatures? \n\nThey're just upside-down dried out Aloe Ferox (or Cape Aloe) leaves which the sea washed ashore, captured by photographer Jan Vorster on the Stilbaai shore, South Africa\n\n[read more: https://t.co/lUVO6qzAm9] https://t.co/zL4KdqaMT5"

,




    

"user"

:

 

{




      

"id_str"

:

 

"177101260"

,




      

"name"

:

 

"Massimo"

,




      

"profile_image_url_https"

:

 

"https://pbs.twimg.com/profile_images/914888589670043654/KVvwjcWA_normal.jpg"

,




      

"screen_name"

:

 

"Rainmaker1973"

,




      

"verified"

:

 

false




    

}

,




    

"mediaDetails"

:

 

[




      

{




        

"display_url"

:

 

"pic.twitter.com/zL4KdqaMT5"

,




        

"expanded_url"

:

 

"https://twitter.com/Rainmaker1973/status/1601510946211438597/photo/1"

,




        

"ext_media_availability"

:

 

{




          

"status"

:

 

"Available"




        

}

,




        

"ext_media_color"

:

 

{




          

"palette"

:

 

[




            

{




              

"percentage"

:

 

59.66

,




              

"rgb"

:

 

{




                

"red"

:

 

146

,




                

"green"

:

 

165

,




                

"blue"

:

 

169




              

}




            

}

,




            

{




              

"percentage"

:

 

28.01

,




              

"rgb"

:

 

{




                

"red"

:

 

65

,




                

"green"

:

 

64

,




                

"blue"

:

 

60




              

}




            

}

,




            

{




              

"percentage"

:

 

0.33

,




              

"rgb"

:

 

{




                

"red"

:

 

96

,




                

"green"

:

 

144

,




                

"blue"

:

 

164




              

}




            

}

,




            

{




              

"percentage"

:

 

0.14

,




              

"rgb"

:

 

{




                

"red"

:

 

79

,




                

"green"

:

 

59

,




                

"blue"

:

 

35




              

}




            

}




          

]




        

}

,




        

"indices"

:

 

[




          

252

,




          

275




        

]

,




        

"media_url_https"

:

 

"https://pbs.twimg.com/media/Fjm0wo2XkAA0S10.jpg"

,




        

"original_info"

:

 

{




          

"height"

:

 

684

,




          

"width"

:

 

1024

,




          

"focus_rects"

:

 

[




            

{




              

"x"

:

 

0

,




              

"y"

:

 

0

,




              

"w"

:

 

1024

,




              

"h"

:

 

573




            

}

,




            

{




              

"x"

:

 

246

,




              

"y"

:

 

0

,




              

"w"

:

 

684

,




              

"h"

:

 

684




            

}

,




            

{




              

"x"

:

 

288

,




              

"y"

:

 

0

,




              

"w"

:

 

600

,




              

"h"

:

 

684




            

}

,




            

{




              

"x"

:

 

417

,




              

"y"

:

 

0

,




              

"w"

:

 

342

,




              

"h"

:

 

684




            

}

,




            

{




              

"x"

:

 

0

,




              

"y"

:

 

0

,




              

"w"

:

 

1024

,




              

"h"

:

 

684




            

}




          

]




        

}

,




        

"sizes"

:

 

{




          

"large"

:

 

{




            

"h"

:

 

684

,




            

"resize"

:

 

"fit"

,




            

"w"

:

 

1024




          

}

,




          

"medium"

:

 

{




            

"h"

:

 

684

,




            

"resize"

:

 

"fit"

,




            

"w"

:

 

1024




          

}

,




          

"small"

:

 

{




            

"h"

:

 

454

,




            

"resize"

:

 

"fit"

,




            

"w"

:

 

680




          

}

,




          

"thumb"

:

 

{




            

"h"

:

 

150

,




            

"resize"

:

 

"crop"

,




            

"w"

:

 

150




          

}




        

}

,




        

"type"

:

 

"photo"

,




        

"url"

:

 

"https://t.co/zL4KdqaMT5"




      

}




    

]

,




    

"photos"

:

 

[




      

{




        

"backgroundColor"

:

 

{




          

"red"

:

 

204

,




          

"green"

:

 

214

,




          

"blue"

:

 

221




        

}

,




        

"cropCandidates"

:

 

[




          

{




            

"x"

:

 

0

,




            

"y"

:

 

0

,




            

"w"

:

 

1024

,




            

"h"

:

 

573




          

}

,




          

{




            

"x"

:

 

246

,




            

"y"

:

 

0

,




            

"w"

:

 

684

,




            

"h"

:

 

684




          

}

,




          

{




            

"x"

:

 

288

,




            

"y"

:

 

0

,




            

"w"

:

 

600

,




            

"h"

:

 

684




          

}

,




          

{




            

"x"

:

 

417

,




            

"y"

:

 

0

,




            

"w"

:

 

342

,




            

"h"

:

 

684




          

}

,




          

{




            

"x"

:

 

0

,




            

"y"

:

 

0

,




            

"w"

:

 

1024

,




            

"h"

:

 

684




          

}




        

]

,




        

"expandedUrl"

:

 

"https://twitter.com/Rainmaker1973/status/1601510946211438597/photo/1"

,




        

"url"

:

 

"https://pbs.twimg.com/media/Fjm0wo2XkAA0S10.jpg"

,




        

"width"

:

 

1024

,




        

"height"

:

 

684




      

}




    

]

,




    

"conversation_count"

:

 

32

,




    

"news_action_type"

:

 

"conversation"




  

}




}

]
Developer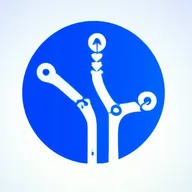 yeyo.io
Maintained by Community
Actor stats
27 users
26.9k runs
Modified 2 months ago
Categories
You might also like these Actors