This scraper can help you retrieve current and accurate data about products from Trendyol, an online retail platform. This tool can be useful for keeping track of the latest offerings from Trendyol or for gathering information for research or analysis purposes.
This scraper helps you to retrieve specific Trendyol products. The returning data contains live data.
Use Cases
Price anaylsises by comparing your prices with your competitors
Considering with product to sell by checking product rating and reviews
Acquiring images of products, including videos if exist
Crawling variants, including SKUs and prices
Getting categories of the given product
Getting the details of other merchants of the product, including stock, pricing, discounts, total ratings and reviews
Input
The only required input is the link of the product, or the SKU value.
Output
Brand
Description
Buybox listings

Merchant's name
Merchant's store URL
Merchant's City
Merchant's Country
Merchant's product stock
Merchant's product price
Merchant's product discount, if exists
Merchant's rating score, rating quantity

Current buybox listing
Top 3 reviews
Total rating star, review score and review counts
Total reviews count
Desi
Variants
Tax Vat Rate
Product Categories
TODO: Add sample JSON output
Developer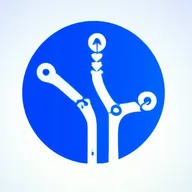 yeyo.io
Maintained by Community
Actor stats
90 users
998 runs
Modified 11 months ago
Categories
You might also like these Actors