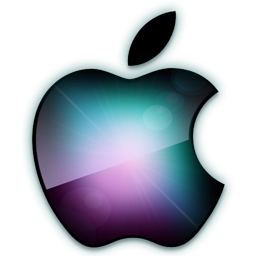 Apple Maps Scraper
Reveal what iPhone, iPad and iOS users see on their maps, collect business data with categorized photos, detailed amenities, direct link to booking.com and TripAdvisor, business hours and more!
Unofficial search for Apple Maps places with direct map links in output.
Address of administrative area
Free form address required, actor will try to convert it to area on the map (geocoding). In some cases you might need to change order of words, i.e. Prague Old Town fails but Old Town Prague works.
Search term
Search should be meaningful word(s) otherwise you will not get any results. Output is not exact, i.e. for hotel you will see other types of places if Apple Maps consider them relevant. Strict search will improve accuracy but also might cause some data loss.
Cell meters
When you search an area of a certain size, i.e. 1000 X 1000 meters you can add cell size in meters to do sub-searches over smaller areas inside to get more results. Try to search without a cell first and see area size in logs.
Input example
Input can also include direct Apple Maps URLs in case you want to crawl them again.
{
    "address": "Old Town Prague",
    "searchTerm": "hotel",
    "startUrls": [
        { "url": "https://maps.apple.com/place?q=Grand%20Hotel%20Bohemia&ll=50.0877011%2C14.4265912" }
    ],
}

Output example
{
    "url": "https://maps.apple.com/place?auid=2078659374473747885",
    "name": "LOCA Bar & Lounge",
    "telephone": "+420602225342",
    "categories": [
        "Lounge"
    ],
    "placeDisplayType": "BUSINESS",
    "phoneNumberFormatted": "+420 602 225 342",
    "locationInfo": {
        "center": {
            "lat": 50.085220483343726,
            "lng": 14.414454102516174
        },
        "timezone": "Europe/Prague",
        "timezoneOffset": "+01:00"
    },
    "bounds": {
        "displayMapRegion": {
            "southLat": 50.0807130235794,
            "westLng": 14.407496633885389,
            "northLat": 50.089696176420595,
            "eastLng": 14.421496766114613
        }
    },
    "placeRating": {
        "score": 3,
        "maxScore": 5,
        "numRatingsUsedForScore": 8,
        "ratingsFormatted": "8"
    },
    "captionedPhoto": {
        "caption": "Loca Bar & Lounge",
        "photo": {
            "photoId": "373634613",
            "photoVersions": [
                {
                    "width": 250,
                    "height": 250,
                    "url": "http://media-cdn.tripadvisor.com/media/photo-s/16/45/36/35/loca-time.jpg",
                    "urlType": "URL_TYPE_REGULAR"
                }
            ]
        },
        "displayFullPhotoInline": false,
        "displayFullScreenPhotoGallery": true,
        "useGallery": true,
        "obfuscateFullScreenPhoto": false,
        "viewPhotoActionUrl": "http://www.tripadvisor.com/AppleMapsAction?id=15813257&component=photo&cid=373634613&action=view&language=en-US"
    },
    "categorizedPhotos": {
        "photos": [
            {
                "caption": "Loca Bar & Lounge",
                "photo": {
                    "photoId": "373634613",
                    "photoVersions": [
                        {
                            "width": 640,
                            "height": 960,
                            "url": "http://media-cdn.tripadvisor.com/media/photo-o/16/45/36/35/loca-time.jpg",
                            "urlType": "URL_TYPE_REGULAR"
                        }
                    ]
                },
                "displayFullPhotoInline": false,
                "displayFullScreenPhotoGallery": true,
                "useGallery": true,
                "obfuscateFullScreenPhoto": false,
                "attribution": {
                    "vendorId": "com.tripadvisor",
                    "externalItemId": "15813257",
                    "attributionUrls": [
                        "http://www.tripadvisor.com/AppleMapsAction?id=15813257&component=photo&action=view"
                    ],
                    "displayName": "TripAdvisor",
                    "logoUrls": [
                        "https://gspe21-ssl.ls.apple.com/attributionsearch/button-tripadvisor-logo-5.png",
                        "https://gspe21-ssl.ls.apple.com/attributionsearch/button-tripadvisor-logo-5@2x.png",
                        "https://gspe21-ssl.ls.apple.com/attributionsearch/button-tripadvisor-logo-5@3x.png"
                    ],
                    "snippetLogoUrls": [
                        "https://gspe21-ssl.ls.apple.com/attributionsearch/siri-restaurants-tripadvisor-4.png",
                        "https://gspe21-ssl.ls.apple.com/attributionsearch/siri-restaurants-tripadvisor-4@2x.png",
                        "https://gspe21-ssl.ls.apple.com/attributionsearch/siri-restaurants-tripadvisor-4@3x.png"
                    ],
                    "baseActionUrl": "http://www.tripadvisor.com/AppleMapsAction"
                },
                "viewPhotoActionUrl": "http://www.tripadvisor.com/AppleMapsAction?id=15813257&component=photo&cid=373634613&action=view&language=en-US"
            },
            {
                "caption": "Loca Bar & Lounge",
                "photo": {
                    "photoId": "373634603",
                    "photoVersions": [
                        {
                            "width": 750,
                            "height": 500,
                            "url": "http://media-cdn.tripadvisor.com/media/photo-o/16/45/36/2b/loca-time.jpg",
                            "urlType": "URL_TYPE_REGULAR"
                        }
                    ]
                },
                "displayFullPhotoInline": false,
                "displayFullScreenPhotoGallery": true,
                "useGallery": true,
                "obfuscateFullScreenPhoto": false,
                "attribution": {
                    "vendorId": "com.tripadvisor",
                    "externalItemId": "15813257",
                    "attributionUrls": [
                        "http://www.tripadvisor.com/AppleMapsAction?id=15813257&component=photo&action=view"
                    ],
                    "displayName": "TripAdvisor",
                    "logoUrls": [
                        "https://gspe21-ssl.ls.apple.com/attributionsearch/button-tripadvisor-logo-5.png",
                        "https://gspe21-ssl.ls.apple.com/attributionsearch/button-tripadvisor-logo-5@2x.png",
                        "https://gspe21-ssl.ls.apple.com/attributionsearch/button-tripadvisor-logo-5@3x.png"
                    ],
                    "snippetLogoUrls": [
                        "https://gspe21-ssl.ls.apple.com/attributionsearch/siri-restaurants-tripadvisor-4.png",
                        "https://gspe21-ssl.ls.apple.com/attributionsearch/siri-restaurants-tripadvisor-4@2x.png",
                        "https://gspe21-ssl.ls.apple.com/attributionsearch/siri-restaurants-tripadvisor-4@3x.png"
                    ],
                    "baseActionUrl": "http://www.tripadvisor.com/AppleMapsAction"
                },
                "viewPhotoActionUrl": "http://www.tripadvisor.com/AppleMapsAction?id=15813257&component=photo&cid=373634603&action=view&language=en-US"
            },
            {
                "caption": "Loca Bar & Lounge",
                "photo": {
                    "photoId": "372100365",
                    "photoVersions": [
                        {
                            "width": 550,
                            "height": 368,
                            "url": "http://media-cdn.tripadvisor.com/media/photo-s/16/2d/cd/0d/getlstd-property-photo.jpg",
                            "urlType": "URL_TYPE_REGULAR"
                        }
                    ]
                },
                "displayFullPhotoInline": false,
                "displayFullScreenPhotoGallery": true,
                "useGallery": true,
                "obfuscateFullScreenPhoto": false,
                "attribution": {
                    "vendorId": "com.tripadvisor",
                    "externalItemId": "15813257",
                    "attributionUrls": [
                        "http://www.tripadvisor.com/AppleMapsAction?id=15813257&component=photo&action=view"
                    ],
                    "displayName": "TripAdvisor",
                    "logoUrls": [
                        "https://gspe21-ssl.ls.apple.com/attributionsearch/button-tripadvisor-logo-5.png",
                        "https://gspe21-ssl.ls.apple.com/attributionsearch/button-tripadvisor-logo-5@2x.png",
                        "https://gspe21-ssl.ls.apple.com/attributionsearch/button-tripadvisor-logo-5@3x.png"
                    ],
                    "snippetLogoUrls": [
                        "https://gspe21-ssl.ls.apple.com/attributionsearch/siri-restaurants-tripadvisor-4.png",
                        "https://gspe21-ssl.ls.apple.com/attributionsearch/siri-restaurants-tripadvisor-4@2x.png",
                        "https://gspe21-ssl.ls.apple.com/attributionsearch/siri-restaurants-tripadvisor-4@3x.png"
                    ],
                    "baseActionUrl": "http://www.tripadvisor.com/AppleMapsAction"
                },
                "viewPhotoActionUrl": "http://www.tripadvisor.com/AppleMapsAction?id=15813257&component=photo&cid=372100365&action=view&language=en-US"
            },
            {
                "caption": "Loca Bar & Lounge",
                "photo": {
                    "photoId": "384529565",
                    "photoVersions": [
                        {
                            "width": 1536,
                            "height": 2048,
                            "url": "http://media-cdn.tripadvisor.com/media/photo-o/16/eb/74/9d/photo0jpg.jpg",
                            "urlType": "URL_TYPE_REGULAR"
                        }
                    ]
                },
                "displayFullPhotoInline": false,
                "displayFullScreenPhotoGallery": true,
                "useGallery": true,
                "obfuscateFullScreenPhoto": false,
                "attribution": {
                    "vendorId": "com.tripadvisor",
                    "externalItemId": "15813257",
                    "attributionUrls": [
                        "http://www.tripadvisor.com/AppleMapsAction?id=15813257&component=photo&action=view"
                    ],
                    "displayName": "TripAdvisor",
                    "logoUrls": [
                        "https://gspe21-ssl.ls.apple.com/attributionsearch/button-tripadvisor-logo-5.png",
                        "https://gspe21-ssl.ls.apple.com/attributionsearch/button-tripadvisor-logo-5@2x.png",
                        "https://gspe21-ssl.ls.apple.com/attributionsearch/button-tripadvisor-logo-5@3x.png"
                    ],
                    "snippetLogoUrls": [
                        "https://gspe21-ssl.ls.apple.com/attributionsearch/siri-restaurants-tripadvisor-4.png",
                        "https://gspe21-ssl.ls.apple.com/attributionsearch/siri-restaurants-tripadvisor-4@2x.png",
                        "https://gspe21-ssl.ls.apple.com/attributionsearch/siri-restaurants-tripadvisor-4@3x.png"
                    ],
                    "baseActionUrl": "http://www.tripadvisor.com/AppleMapsAction"
                },
                "viewPhotoActionUrl": "http://www.tripadvisor.com/AppleMapsAction?id=15813257&component=photo&cid=384529565&action=view&language=en-US"
            },
            {
                "caption": "Loca Bar & Lounge",
                "photo": {
                    "photoId": "373634605",
                    "photoVersions": [
                        {
                            "width": 640,
                            "height": 960,
                            "url": "http://media-cdn.tripadvisor.com/media/photo-o/16/45/36/2d/loca-time.jpg",
                            "urlType": "URL_TYPE_REGULAR"
                        }
                    ]
                },
                "displayFullPhotoInline": false,
                "displayFullScreenPhotoGallery": true,
                "useGallery": true,
                "obfuscateFullScreenPhoto": false,
                "attribution": {
                    "vendorId": "com.tripadvisor",
                    "externalItemId": "15813257",
                    "attributionUrls": [
                        "http://www.tripadvisor.com/AppleMapsAction?id=15813257&component=photo&action=view"
                    ],
                    "displayName": "TripAdvisor",
                    "logoUrls": [
                        "https://gspe21-ssl.ls.apple.com/attributionsearch/button-tripadvisor-logo-5.png",
                        "https://gspe21-ssl.ls.apple.com/attributionsearch/button-tripadvisor-logo-5@2x.png",
                        "https://gspe21-ssl.ls.apple.com/attributionsearch/button-tripadvisor-logo-5@3x.png"
                    ],
                    "snippetLogoUrls": [
                        "https://gspe21-ssl.ls.apple.com/attributionsearch/siri-restaurants-tripadvisor-4.png",
                        "https://gspe21-ssl.ls.apple.com/attributionsearch/siri-restaurants-tripadvisor-4@2x.png",
                        "https://gspe21-ssl.ls.apple.com/attributionsearch/siri-restaurants-tripadvisor-4@3x.png"
                    ],
                    "baseActionUrl": "http://www.tripadvisor.com/AppleMapsAction"
                },
                "viewPhotoActionUrl": "http://www.tripadvisor.com/AppleMapsAction?id=15813257&component=photo&cid=373634605&action=view&language=en-US"
            },
            {
                "caption": "Loca Bar & Lounge",
                "photo": {
                    "photoId": "373634580",
                    "photoVersions": [
                        {
                            "width": 1919,
                            "height": 1280,
                            "url": "http://media-cdn.tripadvisor.com/media/photo-o/16/45/36/14/loca-time.jpg",
                            "urlType": "URL_TYPE_REGULAR"
                        }
                    ]
                },
                "displayFullPhotoInline": false,
                "displayFullScreenPhotoGallery": true,
                "useGallery": true,
                "obfuscateFullScreenPhoto": false,
                "attribution": {
                    "vendorId": "com.tripadvisor",
                    "externalItemId": "15813257",
                    "attributionUrls": [
                        "http://www.tripadvisor.com/AppleMapsAction?id=15813257&component=photo&action=view"
                    ],
                    "displayName": "TripAdvisor",
                    "logoUrls": [
                        "https://gspe21-ssl.ls.apple.com/attributionsearch/button-tripadvisor-logo-5.png",
                        "https://gspe21-ssl.ls.apple.com/attributionsearch/button-tripadvisor-logo-5@2x.png",
                        "https://gspe21-ssl.ls.apple.com/attributionsearch/button-tripadvisor-logo-5@3x.png"
                    ],
                    "snippetLogoUrls": [
                        "https://gspe21-ssl.ls.apple.com/attributionsearch/siri-restaurants-tripadvisor-4.png",
                        "https://gspe21-ssl.ls.apple.com/attributionsearch/siri-restaurants-tripadvisor-4@2x.png",
                        "https://gspe21-ssl.ls.apple.com/attributionsearch/siri-restaurants-tripadvisor-4@3x.png"
                    ],
                    "baseActionUrl": "http://www.tripadvisor.com/AppleMapsAction"
                },
                "viewPhotoActionUrl": "http://www.tripadvisor.com/AppleMapsAction?id=15813257&component=photo&cid=373634580&action=view&language=en-US"
            },
            {
                "caption": "Loca Bar & Lounge",
                "photo": {
                    "photoId": "373634611",
                    "photoVersions": [
                        {
                            "width": 1080,
                            "height": 720,
                            "url": "http://media-cdn.tripadvisor.com/media/photo-o/16/45/36/33/loca-time.jpg",
                            "urlType": "URL_TYPE_REGULAR"
                        }
                    ]
                },
                "displayFullPhotoInline": false,
                "displayFullScreenPhotoGallery": true,
                "useGallery": true,
                "obfuscateFullScreenPhoto": false,
                "attribution": {
                    "vendorId": "com.tripadvisor",
                    "externalItemId": "15813257",
                    "attributionUrls": [
                        "http://www.tripadvisor.com/AppleMapsAction?id=15813257&component=photo&action=view"
                    ],
                    "displayName": "TripAdvisor",
                    "logoUrls": [
                        "https://gspe21-ssl.ls.apple.com/attributionsearch/button-tripadvisor-logo-5.png",
                        "https://gspe21-ssl.ls.apple.com/attributionsearch/button-tripadvisor-logo-5@2x.png",
                        "https://gspe21-ssl.ls.apple.com/attributionsearch/button-tripadvisor-logo-5@3x.png"
                    ],
                    "snippetLogoUrls": [
                        "https://gspe21-ssl.ls.apple.com/attributionsearch/siri-restaurants-tripadvisor-4.png",
                        "https://gspe21-ssl.ls.apple.com/attributionsearch/siri-restaurants-tripadvisor-4@2x.png",
                        "https://gspe21-ssl.ls.apple.com/attributionsearch/siri-restaurants-tripadvisor-4@3x.png"
                    ],
                    "baseActionUrl": "http://www.tripadvisor.com/AppleMapsAction"
                },
                "viewPhotoActionUrl": "http://www.tripadvisor.com/AppleMapsAction?id=15813257&component=photo&cid=373634611&action=view&language=en-US"
            },
            {
                "caption": "Loca Bar & Lounge",
                "photo": {
                    "photoId": "373634591",
                    "photoVersions": [
                        {
                            "width": 1919,
                            "height": 1280,
                            "url": "http://media-cdn.tripadvisor.com/media/photo-o/16/45/36/1f/loca-time.jpg",
                            "urlType": "URL_TYPE_REGULAR"
                        }
                    ]
                },
                "displayFullPhotoInline": false,
                "displayFullScreenPhotoGallery": true,
                "useGallery": true,
                "obfuscateFullScreenPhoto": false,
                "attribution": {
                    "vendorId": "com.tripadvisor",
                    "externalItemId": "15813257",
                    "attributionUrls": [
                        "http://www.tripadvisor.com/AppleMapsAction?id=15813257&component=photo&action=view"
                    ],
                    "displayName": "TripAdvisor",
                    "logoUrls": [
                        "https://gspe21-ssl.ls.apple.com/attributionsearch/button-tripadvisor-logo-5.png",
                        "https://gspe21-ssl.ls.apple.com/attributionsearch/button-tripadvisor-logo-5@2x.png",
                        "https://gspe21-ssl.ls.apple.com/attributionsearch/button-tripadvisor-logo-5@3x.png"
                    ],
                    "snippetLogoUrls": [
                        "https://gspe21-ssl.ls.apple.com/attributionsearch/siri-restaurants-tripadvisor-4.png",
                        "https://gspe21-ssl.ls.apple.com/attributionsearch/siri-restaurants-tripadvisor-4@2x.png",
                        "https://gspe21-ssl.ls.apple.com/attributionsearch/siri-restaurants-tripadvisor-4@3x.png"
                    ],
                    "baseActionUrl": "http://www.tripadvisor.com/AppleMapsAction"
                },
                "viewPhotoActionUrl": "http://www.tripadvisor.com/AppleMapsAction?id=15813257&component=photo&cid=373634591&action=view&language=en-US"
            },
            {
                "caption": "Loca Bar & Lounge",
                "photo": {
                    "photoId": "373634609",
                    "photoVersions": [
                        {
                            "width": 641,
                            "height": 960,
                            "url": "http://media-cdn.tripadvisor.com/media/photo-o/16/45/36/31/loca-time.jpg",
                            "urlType": "URL_TYPE_REGULAR"
                        }
                    ]
                },
                "displayFullPhotoInline": false,
                "displayFullScreenPhotoGallery": true,
                "useGallery": true,
                "obfuscateFullScreenPhoto": false,
                "attribution": {
                    "vendorId": "com.tripadvisor",
                    "externalItemId": "15813257",
                    "attributionUrls": [
                        "http://www.tripadvisor.com/AppleMapsAction?id=15813257&component=photo&action=view"
                    ],
                    "displayName": "TripAdvisor",
                    "logoUrls": [
                        "https://gspe21-ssl.ls.apple.com/attributionsearch/button-tripadvisor-logo-5.png",
                        "https://gspe21-ssl.ls.apple.com/attributionsearch/button-tripadvisor-logo-5@2x.png",
                        "https://gspe21-ssl.ls.apple.com/attributionsearch/button-tripadvisor-logo-5@3x.png"
                    ],
                    "snippetLogoUrls": [
                        "https://gspe21-ssl.ls.apple.com/attributionsearch/siri-restaurants-tripadvisor-4.png",
                        "https://gspe21-ssl.ls.apple.com/attributionsearch/siri-restaurants-tripadvisor-4@2x.png",
                        "https://gspe21-ssl.ls.apple.com/attributionsearch/siri-restaurants-tripadvisor-4@3x.png"
                    ],
                    "baseActionUrl": "http://www.tripadvisor.com/AppleMapsAction"
                },
                "viewPhotoActionUrl": "http://www.tripadvisor.com/AppleMapsAction?id=15813257&component=photo&cid=373634609&action=view&language=en-US"
            },
            {
                "caption": "Loca Bar & Lounge",
                "photo": {
                    "photoId": "373634599",
                    "photoVersions": [
                        {
                            "width": 640,
                            "height": 960,
                            "url": "http://media-cdn.tripadvisor.com/media/photo-o/16/45/36/27/loca-time.jpg",
                            "urlType": "URL_TYPE_REGULAR"
                        }
                    ]
                },
                "displayFullPhotoInline": false,
                "displayFullScreenPhotoGallery": true,
                "useGallery": true,
                "obfuscateFullScreenPhoto": false,
                "attribution": {
                    "vendorId": "com.tripadvisor",
                    "externalItemId": "15813257",
                    "attributionUrls": [
                        "http://www.tripadvisor.com/AppleMapsAction?id=15813257&component=photo&action=view"
                    ],
                    "displayName": "TripAdvisor",
                    "logoUrls": [
                        "https://gspe21-ssl.ls.apple.com/attributionsearch/button-tripadvisor-logo-5.png",
                        "https://gspe21-ssl.ls.apple.com/attributionsearch/button-tripadvisor-logo-5@2x.png",
                        "https://gspe21-ssl.ls.apple.com/attributionsearch/button-tripadvisor-logo-5@3x.png"
                    ],
                    "snippetLogoUrls": [
                        "https://gspe21-ssl.ls.apple.com/attributionsearch/siri-restaurants-tripadvisor-4.png",
                        "https://gspe21-ssl.ls.apple.com/attributionsearch/siri-restaurants-tripadvisor-4@2x.png",
                        "https://gspe21-ssl.ls.apple.com/attributionsearch/siri-restaurants-tripadvisor-4@3x.png"
                    ],
                    "baseActionUrl": "http://www.tripadvisor.com/AppleMapsAction"
                },
                "viewPhotoActionUrl": "http://www.tripadvisor.com/AppleMapsAction?id=15813257&component=photo&cid=373634599&action=view&language=en-US"
            }
        ],
        "numPhotosAvailable": 10
    },
    "businessHours": {
        "weeklyHours": [
            {
                "days": [
                    "SUNDAY",
                    "SATURDAY"
                ],
                "timeRanges": [
                    {
                        "from": 0,
                        "to": 14400
                    }
                ]
            },
            {
                "days": [
                    "SUNDAY",
                    "SATURDAY",
                    "MONDAY",
                    "TUESDAY",
                    "WEDNESDAY",
                    "THURSDAY",
                    "FRIDAY"
                ],
                "timeRanges": [
                    {
                        "from": 39600,
                        "to": 86400
                    }
                ]
            },
            {
                "days": [
                    "MONDAY",
                    "TUESDAY",
                    "WEDNESDAY"
                ],
                "timeRanges": [
                    {
                        "from": 0,
                        "to": 7200
                    }
                ]
            },
            {
                "days": [
                    "THURSDAY",
                    "FRIDAY"
                ],
                "timeRanges": [
                    {
                        "from": 0,
                        "to": 10800
                    }
                ]
            }
        ],
        "hoursType": "NORMAL",
        "hoursThreshold": {
            "openingSoonThresholdSeconds": 1800,
            "closingSoonThresholdSeconds": 3600
        },
        "calendar": [
            {
                "days": [
                    "SUNDAY",
                    "TUESDAY"
                ],
                "daysIndex": [
                    0,
                    1,
                    2
                ],
                "timeRanges": [
                    {
                        "from": 39600,
                        "to": 93600
                    }
                ],
                "hours": [
                    [
                        {
                            "hours": 11,
                            "minutes": 0
                        },
                        {
                            "hours": 2,
                            "minutes": 0
                        }
                    ]
                ]
            },
            {
                "days": [
                    "WEDNESDAY",
                    "THURSDAY"
                ],
                "daysIndex": [
                    3,
                    4
                ],
                "timeRanges": [
                    {
                        "from": 39600,
                        "to": 97200
                    }
                ],
                "hours": [
                    [
                        {
                            "hours": 11,
                            "minutes": 0
                        },
                        {
                            "hours": 3,
                            "minutes": 0
                        }
                    ]
                ]
            },
            {
                "days": [
                    "FRIDAY",
                    "SATURDAY"
                ],
                "daysIndex": [
                    5,
                    6
                ],
                "timeRanges": [
                    {
                        "from": 39600,
                        "to": 100800
                    }
                ],
                "hours": [
                    [
                        {
                            "hours": 11,
                            "minutes": 0
                        },
                        {
                            "hours": 4,
                            "minutes": 0
                        }
                    ]
                ]
            }
        ]
    },
    "address": {
        "formattedAddressLines": [
            "Smetanovo nábřeží 203/24",
            "110 00 Prague",
            "Czechia"
        ],
        "country": "Czechia",
        "countryCode": "CZ"
    },
    "addressObject": {
        "locationAddress": ""
    },
    "containmentPlace": {
        "containmentLine": {
            "formatString": [
                "Lounge"
            ]
        }
    },
    "detailedAmenities": [
        "Good for Groups",
        "Accepts Reservations",
        "Casual Attire",
        "Free Wi-Fi",
        "Accepts Credit Cards"
    ],
    "review": [
        {
            "snippet": "Outrageous prices! 1000 czk for a shisha that didn't even smoke properly. The music was fine, but the quality of the shisha did not match the very high price",
            "reviewTime": "2021-10-09T04:00:00Z",
            "reviewer": {
                "name": "nictschgen",
                "image": {
                    "photoId": "",
                    "photoVersions": [
                        {
                            "width": 248,
                            "height": 186,
                            "url": "http://media-cdn.tripadvisor.com/media/photo-l/1a/f6/ee/db/default-avatar-2020-10.jpg",
                            "urlType": "URL_TYPE_REGULAR"
                        }
                    ]
                }
            },
            "reviewId": "813747707",
            "rating": {
                "score": 2,
                "maxScore": 5
            },
            "viewReviewActionUrl": "http://www.tripadvisor.com/AppleMapsAction?id=15813257&component=review&cid=813747707&action=view&language=en-US"
        },
        {
            "snippet": "We actually went there to smoke shisha. He told us that the price is 1000 czk. What an insane price! We travelled a lot and even in Switzerland you find shisha places which are cheaper. And in other b",
            "reviewTime": "2019-12-29T05:00:00Z",
            "reviewer": {
                "name": "travelbuddy_1993",
                "image": {
                    "photoId": "",
                    "photoVersions": [
                        {
                            "width": 248,
                            "height": 186,
                            "url": "http://media-cdn.tripadvisor.com/media/photo-l/1a/f6/f1/b8/default-avatar-2020-22.jpg",
                            "urlType": "URL_TYPE_REGULAR"
                        }
                    ]
                }
            },
            "reviewId": "735271624",
            "rating": {
                "score": 2,
                "maxScore": 5
            },
            "viewReviewActionUrl": "http://www.tripadvisor.com/AppleMapsAction?id=15813257&component=review&cid=735271624&action=view&language=en-US"
        },
        {
            "snippet": "Dopo una lunga passeggiata sul lungofiume cercavamo un posto dove fermarci a bere una birra che fosse al chiuso e al caldo. Locale carino che serve soprattutto cocktail, ma si trova anche birra local.",
            "reviewTime": "2020-01-13T05:00:00Z",
            "reviewer": {
                "name": "Lella_Mauro",
                "image": {
                    "photoId": "",
                    "photoVersions": [
                        {
                            "width": 248,
                            "height": 186,
                            "url": "http://media-cdn.tripadvisor.com/media/photo-l/01/2e/70/8d/avatar014.jpg",
                            "urlType": "URL_TYPE_REGULAR"
                        }
                    ]
                }
            },
            "reviewId": "738961189",
            "rating": {
                "score": 3,
                "maxScore": 5
            },
            "viewReviewActionUrl": "http://www.tripadvisor.com/AppleMapsAction?id=15813257&component=review&cid=738961189&action=view&language=en-US"
        }
    ],
    "poiClaim": {
        "claimUrl": "https://businessconnect.apple.com/placesonmaps/smb-onboarding?claimId=2078659374473747885",
        "claimed": false,
        "claimable": false
    }
}

Industries
See how Apple Maps Scraper is used in industries around the world