🔥 Welcome To The Jungle Jobs Scraper
bebity/welcome-to-the-jungle-jobs-scraper
ℹ️ Retrieve jobs, articles, & organizations from "Welcome to the Jungle" using this Actor. Precision meets ease in this modern data tool. Perfect for recruiters, jobseekers, & researchers. Your key to the latest job market insights.
🚀 Action
Select an action to perform
Value options:
Default value of this property is
"get-jobs"
# Max rows
Select max rows to return
Default value of this property is
1000
🔃 Order by (for get items only)
Value options:
👀 Company sector filter
Value options:
👨‍🏭 Profession filter
Value options:
🏄‍♂️ Job work type (remote or not)
Work type (remote or not)
Value options:
⌛ Contract type
Value options:
🧑‍🤝‍🧑 Company employees number range
employeeNumber
Enum
Optional
Select employee number range
Value options:
🧑‍🎓 Job required experience level in years
experienceLevel
Enum
Optional
Select experience level in years
Value options:
🇦🇨 Job language
Value options:
Developer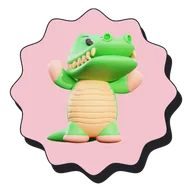 Bebity
Maintained by Community
Actor stats
8 users
180 runs
Modified 7 days ago
Categories
You might also like these Actors