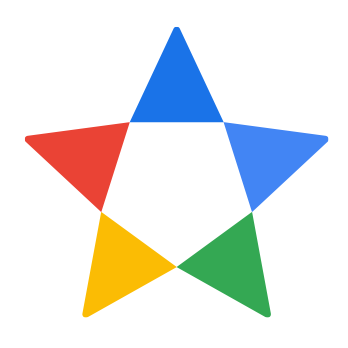 Google Maps Reviews Scraper
compass/google-maps-reviews-scraper
Google Maps Reviews Scraper extracts all reviews for a single place on Google Maps. Just enter the URL of the location you want to scrape and you'll get a dataset of all reviews.
Compass
Modified

Users

242

Runs

1,880
What can I do with Google Maps Reviews Scraper?
Have you ever wanted to scrape reviews from Google Maps, but it seemed too difficult? Try our free Google Maps Reviews Scraper!
Find any place on Google Maps from which you want to get reviews. Just copy its URL and paste it in the input field on Google Maps Reviews Scraper.
Then hit the RUN button at the bottom of the page and wait for your data to roll in. It might take a few minutes, so just grab a cup of coffee while you let our robots do the work 🦾☕
When the run has finished, you can preview and download your data in several formats.
What are the limits of scraping reviews from Google Maps?
We recommend using Number of reviews field to limit the number of reviews to scrape. You don't usually need more then 1000 (or less) reviews. Google tends to push reviews with text and pictures to the top so they are usually among the first ones to be scraped. Large number of reviews from one place are also more difficult to scrape and the run can be potentially more expensive.
Need a more complex Google Maps scraper?
If you need more detailed data from Google Maps, try our Google Maps Scraper. It's a little more complicated to set up, but you can get almost any data from Google Maps.
Why scrape Google Maps reviews?
So what can you do with the Google Maps data you collect by web scraping? Here are just some ideas:
search, monitor, and analyze your competitors
analyze reviews of your place or your competitors
do market research for keywords that are the most important in your industry
For more inspiration on how to use extracted Google Maps data, check out our industries pages. See how web scraping results are already being used by companies of all sizes, including e-commerce and retail, real estate, and the travel industry.
How much will it cost me to scrape Google Maps reviews?
Apify provides you with $5 free usage credits to use every month on the Apify Free plan, and you can get up to 100,000 reviews from this Google Maps Reviews Scraper for those credits. So 100,000 results will be completely free!
But if you need to get more data or get your data regularly, you should grab an Apify subscription. We recommend our $49/month Personal plan - you can get up to 1 million Google Maps reviews every month with the $49 monthly plan! Or 10 million with a $499 Team plan - wow!
Industries
See how Google Maps Reviews Scraper is used in industries around the world