Amh Scraper
Scrapes the AMH website for properties and saves them to a CSV file.
This property is listed by AMH Living, a leading company in single-family rentals, offering a simplified rental experience. Here are the details of the property:
Property No: TN21383
Address: 5337 Compass Way, Christiana, TN 37037, United States
Rent: $2250/month
Bedrooms: 4
Bathrooms: 2.5
Unit Area: 1903 sq. ft.
Year Built: 2021
Availability Date: May 19, 2023
Contact Phone: 615-651-6135
This property offers self-guided tours and a streamlined leasing process. The company also provides maintenance support for a stress-free living experience. Please note, monthly utility fees and local taxes may apply to leases in this state. All applications, documentation, and initial payments for this property must be submitted directly through amh.com or by calling the provided number.
The property listing includes multiple images which can be viewed online. You can apply for this property and let yourself in for a tour, but guided tours are not available at this time.
Please verify all information before signing your lease. If you have any doubts, don't hesitate to contact a representative for guidance.
Here is the link to contact if you find any false advertisements related to this property on Craigslist, Facebook Marketplace, or other classified advertising websites.
Please click here to view the property on Google Maps.
Developer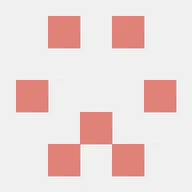 jyaba
Maintained by Community
Actor stats
1 users
189 runs
Modified 6 months ago
Categories
You might also like these Actors