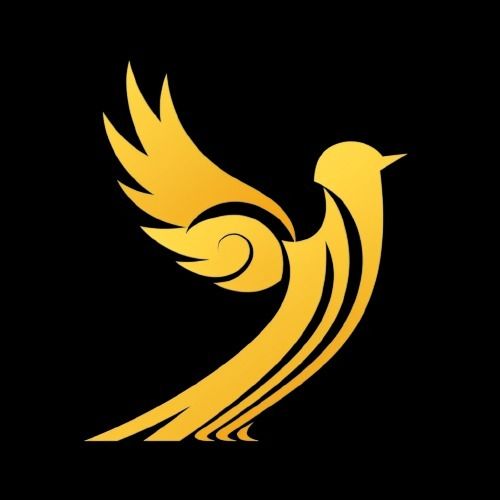 Tweet Flash - Twitter Scraper
~75 Tweets Per Second, ~$1/100k results. All-in-One Twitter Scraper with Powerful Search Functionality and More! Check Information Page for Details.
⚡ Tweet-Flash: The All-In-One Twitter Scraper ⚡
Welcome to Tweet-Flash, your go-to Twitter scraper that offers low latency search, URL, and profile scraping capabilities, along with numerous filters for custom data extraction. Whether you're a researcher needing vast amounts of Twitter data for analysis, or a business looking to understand customer sentiment and trends, Tweet-Flash is your best ally. All of this for just around $1 per 100k results and 40-90 tweets per second!
📑 Table of Contents
⚠️ Disclaimer
While we strive to ensure the optimum functionality of Tweet-Flash, certain features such as image filtering may not always perform as expected due to external factors. Moreover, the tool's URL scraping functionality is not compatible with the filter option, as it utilizes search filters that are not an option for scraping specific URLs .
The stated cost of $1 per 100k results and the speed of 75 tweets per second are estimates and actual costs and speeds may vary. Factors influencing the final cost and speed include the type of content being scraped, the volume of data processed, and whether options such as additional user data collection or language detection are utilized. Generally, more inputs mean lower cost at higher speeds, and more memory means more speed. By using Tweet-Flash, users acknowledge these potential variations in cost and performance.
🌟 Features
Our tool offers a range of features for custom data scraping. Here are just a few of them:
Optional queries for focused data collection
Multiple language support to cater to global needs
Custom time frames for targeted data collection
Advanced user information for comprehensive data analysis
Multithreading control for efficient resource utilization
Advanced filtering options in the interface for precise data extraction
💡 Maximizing Value: Tweet-Flash vs Quacker
Subscription Costs
| Service | Subscription Cost | Remaining Credits |
| --- | --- | --- |
| Tweet-Flash | $30 | $19 |
| Quacker | $0 | $49 |
Cost per 100k results
| | Tweet-Flash | Quacker |
| --- | --- | --- |
| Tweet URL | $1.04 | $9.56 |
| Profile | $0.70 | $2.25 |
Potential Results with Remaining Credits
| | Tweet-Flash Calculation | Results | Quacker Calculation | Results |
| --- | --- | --- | --- | --- |
| Tweet URL | ($19 / $1.04 per 100k) × 100,000 | 1,826,923 | ($49 / $9.56 per 100k) × 100,000 | 512,552 |
| Profile | ($19 / $0.70 per 100k) × 100,000 | 2,714,285 | ($49 / $2.25 per 100k) × 100,000 | 2,177,777 |
Conclusion
Even after a $30 subscription, Tweet-Flash delivers more results per dollar than Quacker:
3.56 times more data for Tweet URLs
1.25 times more data for profiles
👀 VS Competitors
This chart compares the features of three different Twitter scrapers: Tweet-Flash (our service), Danielmilevski9 Twitter Search, and Quacker Twitter-scraper. Keep in mind that while the tests all included the same inputs (2gb ram, 50 inputs, 500 max results per input), recorded speeds and costs may vary and may not necessarily represent the actual metrics. (See further notes at the bottom of the page)
| Feature | Tweet-Flash | Quacker Twitter-scraper | Danielmilevski9 Twitter Search |
| --- | --- | --- | --- |
| Working Twitter Search | ✔️ | ❌ | ✔️ |
| Search Data Range | Unlimited | N/A | 7 Last Days |
| Price Per 100k Results (Tweet URL) | $1.04 | $9.56 | $500 |
| Price Per 100k Results (Profile) | $0.70 | $2.25 | $500 |
| Price Per 100k Results (Search) | $0.79 | N/A | $500 |
| Compute Units Per 100k Results (Profile) | 0.225 | 1.40 | N/A |
| Compute Units Per 100k Results (URL) | 0.53 | 3.29 | N/A |
| Tweets Per Second (URL) | 42 | 7 | - |
| Tweets Per Second (Profile) | 93 | 15 | - |
| Tweets Per Second (Search) | 77 | N/A | - |
| Pricing Plan | $30 per Month / Pay for Usage | Free / Pay for Usage | $5 per 1000 Results |
| Maximum Tweets Per Input Limit | ✔️ | ✔️ | ✔️ |
| Maximum Tweets Total Limit | ✔️ | ❌ | ❌ |
| Maximum Profiles Scraped Limit | ❌ | ✔️ | ❌ |
| Language Detection | ✔️ | ❌ | ❌ |
| Collect Detailed User Info | ✔️ | ✔️ | ❌ |
| Scrape Specific Profiles | ✔️ | ✔️ | ❌ |
| Scrape From Tweet URLs | ✔️ | ✔️ | ❌ |
| Scrape From Twitter List URLs | ❌ | ✔️ | ❌ |
| Advanced User Information | ✔️ | ✔️ | ❌ |
| Advanced Filtering Options in Interface | ✔️ | ❌ | ❌ |
| Date Range Interface | ✔️ | ✔️ | ❌ |
| Maximum Attempts | ✔️ | ❌ | ❌ |
| Multithreading Control | ✔️ | ❌ | ❌ |
| No Proxy Required | ✔️ | ❌ | ❌ |
🎯 Ideal for a Range of Users
Tweet-Flash is engineered to offer high efficiency, speed, and cost-effectiveness to a wide variety of users:
Large-Scale Data Analysts: If your work involves extensive link or user scraping tasks, Tweet-Flash is designed to handle large volumes of data with ease, making it an efficient and cost-effective solution.
Filtered Data Enthusiasts: For those interested in detailed, filtered user scraping, Tweet-Flash's powerful filtering capabilities can help you narrow down and extract the data that matters most.
Deep-Dive Researchers: If your research involves comprehensive search scraping, Tweet-Flash is equipped to delve deep into the data, enabling you to uncover valuable insights.
Time-Conscious Users: If you have time-sensitive tasks that require quick results, Tweet-Flash's lightweight nature and quick startup time ensure you get the data you need, when you need it.
While Tweet-Flash excels in handling these large-scale tasks, it's also a great tool for smaller projects due to its adjustable settings and scalability. Regardless of the size of your task, Tweet-Flash is built to deliver.
🕐 Custom Time Frame
To set a custom time frame for tweets, use the Start and End options in the Custom Time Frame section. This will filter tweets published between the start (inclusive) and end (exclusive) dates. For instance, if you wish to scrape tweets from January 2023 to May 2023, simply set Start to '01/01/2023' and End to '05/01/2023'.
⚙️ Customize Run
You can customize your scraping run by adjusting the maximum number of attempts and threads. The maximum number of attempts ensures that the tool tries to scrape a tweet multiple times before skipping it due to errors. The number of threads determines how many processes run concurrently. If the Manually Set Number of Threads/Workers field is left blank, the tool will automatically optimize based on available memory.
📊 Memory and Thread Usage
Tweet-Flash uses highly efficient scraping techniques, minimizing the need for large amounts of memory and keeping costs low. For optimal performance, we recommend using no more than 150MB of memory per query or profile. If you're running multiple queries or profiles, or are collecting advanced user info, increase memory allocation proportionally. Note that the data parsing process does utilize extra threads, but the overall impact on performance is less than that of threads used for scraping.
💡 Feature Requests
We're always looking to improve! Below is a list of potential future features. If you're interested in a particular feature or have your own suggestions, please reach out via our Feature Request Form.
Customizable queries per user.
Enhanced input parsing for more forgiving input acceptance.
Custom timeout settings for better control.
Recursive replies for in-depth comment scraping.
🔧 Troubleshooting
Expensive Runs? Be sure you are not using language detection or Collect Detailed User Information, as these can greatly slow down runs. In addition, check the number of different inputs (search terms, URL's, profiles) you are using for each run, since otherwise Tweet-Flash can't process multiple inputs at the same time. Finally, check memory under options to ensure you are utilizing a reasonable memory amount. See more in the memory section
Missing Outputs? Make sure to check all fields, not overview. If you are getting less tweets than total_tweets for a user, this is normal because total_tweets includes retweets while profile scraping does not.
No Results? Make sure your parameters are not too narrow.
Unknown Image In Preview? It's likely that the image collected was from twitpic, which doesn't support previews.
An output type you need is missing? Send us a request via this form and we'll see what we can do.
Not Collecting All Comments? Sensitive or spam-filtered comments are not available for scraping. Replies to replies may not be scraped in a surface-level run. A recursive scraper is currently a work in progress to tackle this.
Not Getting New Tweets After a Large Amount? Check the log for "Logging is too fast, some lines were skipped". Consider scraping smaller total amounts if you hit this issue.
📝 Notes
Quacker Twitter-Scraper's Search Functionality: Please note that as of April 2023, Quacker Twitter-Scraper's search functionality has been affected due to Twitter's policy changes.
Testing Danielmilevski9 Twitter Search: At this time, we do not have the resources to fully test the speed of Danielmilevski9 Twitter Search, as it does not provide a RAM input option. We are open to accepting run data from contributors who can assist with this.
User Info Availability: While Quacker provides more user information than Tweet-Flash, rest assured that both tools include essential information such as follower count.
epcetx Twitter Search Scraper: This tool was not included in our comparison for the sake of brevity and is currently under maintenance.
Quacker Twitter-Scraper's Replies Depth Input: While Quacker Twitter-Scraper lists a replies depth input under its information, this is not an available option in the input interface, hence it wasn't included in our comparison.
Tweets Per Second: The reported tweets per second metrics have been rounded to the nearest integer for simplicity.
📞 Contact Us
We're here to help! If you have any questions or need further assistance, feel free to contact us at tweetflashsupport@gmail.com. Let's make your Twitter data scraping experience as smooth and productive as possible!