TikTok Comments Scraper
clockworks/tiktok-comments-scraper
Powerful TikTok scraper to extract comment data from chosen TikToks. Use it to scrape TikTok video and profile data: URLs, numbers of shares, followers, hashtags, hearts, video, and music metadata. Download TikTok data as JSON, HTML, CSV, Excel, or XML.
Direct URL(s) for scraping specific video(s)
Add the URLs of posted videos you want to scrape. You can enter URLs one by one, or you can edit it in bulk.
Max comments per post (over 500 can be slow)
commentsPerPost
integer
Optional
The number of comments that will be scraped from every scraped result. This can potentially scrape all comments, but it can also be slow for thousands per post.
Default value of this property is
100
Max replies per comment (slow)
maxRepliesPerComment
integer
Optional
How many (at most) replies you want from a comment. NOTE: it is currently not guaranteed that the scraper will manage to scrape ALL the desired replies. By default no replies are scraped.
Default value of this property is
0
Developer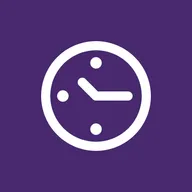 Clockworks
Maintained by Apify
Actor stats
1.2k users
27.7k runs
Modified 5 days ago
Categories
You might also like these Actors