This actor is under maintenance and it may unreliable.
This changelog summarizes all changes of the Amazon Actors provided by the Junglee organization. The specific actors that are affected are listed for each change.
2023-11-18
Features ('amazon-reviews')
Updated filterByRating to filterByRating*s* - now works as a multi-select field (e.g. ["fiveStar", "fourStar"])

The original filterByRating field still works the same way. You can still access it through the JSON input editor.
Reverted ('amazon-product')
Removed detailedInformation input field. Shouldn't affect any existing tasks. It was just removing these fields:

attributes, productOverview, and manufacturerAttributes

Added the useCaptchaSolver input field back. We've noticed some slight errors with it, you can turn it off if you experience any issues.

Amazon hides a few certain product fields, if the page loads after solving a captcha. Currently known and affected fields are:

attributes, manufacturerAttributes, and bestsellerRanks
2023-11-09
Features ('amazon-product', 'amazon-sellers', 'amazon-bestsellers')
Added maxItemsPerStartUrl input field to limit the number of items to be scraped per each start URL

The original maxItems field still works the same way. You can still access it through the JSON input editor.
('amazon-reviews')
Added product.price & product.listPrice output fields to reviews

Note: these fields are tied to the review's product, not the review. We can add more product fields to the output but we don't want to bloat it with too many fields. If you need more product fields, please open an issue about it ;)
('amazon-product')
Added force country codes feature - you can select the country codes only for which you want to scrape the product. The Actor will retry with a different proxy if a page is loaded with the wrong country code.

Note: this feature is experimental and is only available through the JSON input editor under the forceCountryCodes field (string[]).
2023-11-05
Fixes ('amazon-reviews')
Fixed extraction of reviewer's user avatar URL
Fixed max reviews limit not working properly (Amazon lowered the max review count per each review page)
2023-11-04
Fixes
Fixed issue with Amazon captcha solver not working properly
2023-10-23
Fixes ('amazon-sellers')
Fixed pinned product offer price extraction
2023-10-22
Fixes
Fixed "Received unknown page layout" error for Gift Card product pages
2023-10-18
Fixes
Fixed the order of product's bestseller ranks in bestsellerRanks field.
2023-10-17
Features
Added book description extraction for products in the Books category under bookDescription field
2023-10-14
Features
Added tracking of product positions within their respective category/listing pages under categoryPageData field

categoryPageData: { productPosition: number, categoryUrl: string }
2023-10-09
Features
Added productOverview field with main product attributes
2023-10-07
Fixes ('amazon-sellers')
Fixed certain seller pages not being parsed correctly
2023-09-25
Features
Added price to variantDetails field
2023-09-10
Features ('amazon-sellers')
Add support for different seller URL format: https://www.amazon.com/sp?s=XXXXX
2023-08-04
Features ('amazon-reviews')
new output field reviewCategoryUrl

holds URL of a category the review was extracted from (e.g. 4 star reviews category)

total numbers of ratings and reviews are injected into each review

totalCategoryRatings field holds the number of ratings for a given category
totalCategoryReviews field holds the number of reviews for a given category
2023-08-01
Fixes ('amazon-reviews')
maxReviews limit is applied per each product separately
2023-07-12
Fixes ('amazon-reviews')
Better handling of maxReviews limit
Fetching 20 reviews per XHR page instead of 10
2023-07-10
Features ('amazon-reviews')
Rating filters

Reviews by stars, positive or critical reviews
filterByRating input field
2023-06-29
Features
Added more product images: galleryThumbnails and highResolutionImages
Added variantDetails with variant name, thumbnail and images
Developer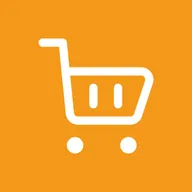 Junglee
Maintained by Apify
Actor stats
296 users
2.4k runs
Modified about 3 hours ago
Categories
You might also like these Actors