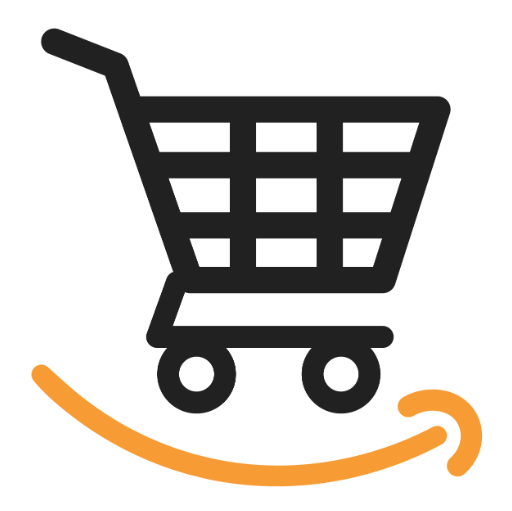 Amazon Product Scraper
junglee/amazon-crawler
Use this Amazon scraper to collect data based on URL and country from the Amazon website. Extract product information without using the Amazon API, including reviews, prices, descriptions, and Amazon Standard Identification Numbers (ASINs). Download data in various structured formats.
Junglee
Modified

Users

2,744

Runs

23,468
What is Amazon Product Scraper and how does it work?
Amazon Product Scraper is a web scraping tool that enables you to extract product data from Amazon by using Amazon's subcategory URLs or product URLs.
For example, this is an Amazon URL for the Computer Monitors subcategory:
https://www.amazon.com/s?i=specialty-aps&bbn=16225007011&rh=n%3A16225007011%2Cn%3A1292115011
Amazon subcategories typically have /s in the URL after the Amazon domain, so make sure your URL looks something like the example above.
So just add one or more Amazon URLs in the input field and select the maximum number of items you want to scrape. Then download the data from the output schema. You can even get this data via API without having to log in to the Apify platform.
Why scrape Amazon products?
Scraping Amazon products can help you to:
➡️ Monitor the performance of categories and subcategories on Amazon so you can put the performance of your products into context.
➡️ Discover up-and-coming brands and products to benchmark your performance within its category based on views, conversions, and reviews.
➡️ Fine-tune your advertising and messaging.
➡️ Use Amazon data to give you an edge in competitive intelligence.
For more inspiration, check out how web scraping is transforming e-commerce analytics.
How much does it cost to scrape Amazon?
Apify provides you with $5 free usage credits every month on the Apify Free plan, and you can get up to 20,000 results from Amazon Product Scraper for $5. So it will be completely free for 20K results!
If you need to get more data regularly, you should grab an Apify subscription. We recommend our $49/month Personal plan - you can get up to 200,000 results every month! Or, if you want to scrape even more, get our Team plan.
Is it legal to scrape Amazon?
It is legal to scrape publicly available data such as product descriptions, prices, or ratings. Read our blog post on the legality of web scraping to learn more.
How do I scrape products on Amazon?
This simple step-by-step guide shows you how to use Amazon Product Scraper.
Want more Amazon scraping options?
Try these 👇
Input options
When running Amazon Product Scraper, you need to configure what you want to scrape and how it should be extracted. This input is provided either as a JSON file or in the editor on the Apify platform. Most input fields have reasonable default values.
For detailed descriptions and examples for all input fields, please visit the dedicated Input tab.
Please note the following when using Amazon Product Scraper:
Price information might be missing if the delivery country has no sellers. Setting a specific "apifyProxyCountry" in proxy settings should help with this.
There could still be differences in pricing depending on the US state.
Amazon also shows different offers based on your proxy location.
Sample output from Amazon Product Scraper
{
    "Price Comparison Amazon - Electronics dataset": [
        {
            "Title": "Apple iPhone 7, US Version, 32GB, Gold for T-Mobile (Renewed)",
            "Brand": "Apple",
            "Price": "209.99",
            "Currency": "USD",
            "Inventory": "2",
            "Seller": "OM-WIRELESS",
            "SellerID": "AUKI2KDEW29YO"
        },
        {
            "Title": "Apple iPhone X, 256GB, Silver - For Verizon (Renewed)",
            "Brand": "Apple",
            "Price": "399.99",
            "Currency": "USD",
            "Inventory": "19",
            "Seller": "Synergy™",
            "SellerID": "A1AZK3R1FDDI1B"
        },
        {
            "Title": "Apple iPhone X, 256GB, Silver - For GSM (Renewed)",
            "Brand": "Apple",
            "Price": "389.99",
            "Currency": "USD",
            "Inventory": "3",
            "Seller": "OM-WIRELESS",
            "SellerID": "AUKI2KDEW29YO"
            }
    ]
}

Industries
See how Amazon Product Scraper is used in industries around the world