This actor is under maintenance and it may unreliable.

Tiktok Profile Scraper
netscrape/tiktok-profile-scraper
The ultimate TikTok profile scraper. Extract username, name, bio, followers, contact email, hearts, profile picture and more... from millions of TikTok users at the lowest cost. Download results in any format HTML, JSON, CSV, Excel, or XML doc.
The code examples below show how to run the Actor and get its results. To run the code, you need to have an Apify account. Replace <YOUR_API_TOKEN> in the code with your API token, which you can find under Settings > Integrations in Apify Console. Learn mode
# Set API token
API_TOKEN=<YOUR_API_TOKEN>

# Prepare Actor input
cat > input.json <<'EOF'
{
  "tags": [],
  "result_count": 100,
  "min_follower_count": 0
}
EOF

# Run the Actor
curl "https://api.apify.com/v2/acts/netscrape~tiktok-profile-scraper/runs?token=$API_TOKEN" \
  -X POST \
  -d @input.json \
  -H 'Content-Type: application/json'

Developer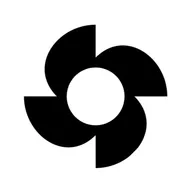 netscrape
Maintained by Community
Actor stats
666 users
3.9k runs
Modified about 1 month ago
Categories
You might also like these Actors