Storage type
Type of the storages you want to delete.
Value options:
Matching expression
matchingExpression
string
Required
A regular expression in a string format used to match the names of storages to be deleted. It will be used to create an instance of RegExp using new RegExp(expression) All storages matching the pattern will be deleted unless other filters are provided.
Storage creation date
Use YYYY-MM-DD format. The option limits the deleted storages to the ones created on the provided date. If you want to delete all storages from a given date, use '.*' as your Matching expression.
Max deleted storages
maxDeletedStorages
integer
Optional
Limit the number of deleted storages to the given amount.
Newest first
newestFirst
boolean
Optional
Sort storages from newest to oldest. In combination with the Max storages to delete option, this enables to "delete 5 newest storages" and similar commands.
Force delete
forceDelete
boolean
Optional
If you are REALLY AND ABSOLUTELY sure that your filters will delete exactly the storages you need then you can use this flag to delete them immediately without the need for confirmation by a second run of the actor. Tread carefully!
Default value of this property is
false
Developer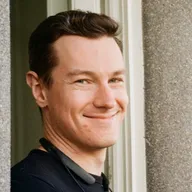 Ondra Urban
Maintained by Community
Actor stats
6 users
1.7k runs
Modified over 2 years ago
Categories
You might also like these Actors