This actor is under maintenance and it may unreliable.
Example Apify actor in C#
Minimal example for developing Apify actor in C# programming language. Here is the actor's page on the Apify store. The code is open source.
The example:
Reads user provided URL from input
Does HTTP request to get HTML from this URL
Saves HTML into OUTPUT record in Key Value Store
This actor works both on Apify platform and locally.
Local usage
For local usage, you need to:
Clone the repository
Create local storage with apify init or manually create folder path apify_storage/key_value_stores/default/
Add INPUT.json file input inside this path that looks like this:
{


    "url": "https://apify.com"
}
Build and run the solution with dotnet run
You can find OUTPUT.html next to INPUT.json
Developer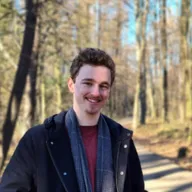 Patrik Trefil
Maintained by Community
Actor stats
7 users
517 runs
Modified over 1 year ago
Categories
You might also like these Actors