Actor is under maintenance
This actor may be unreliable while under maintenance. Would you like to try a similar actor instead?
Expired Article Hunter is a Wayback Machine Scraper designed to extract expired content to be reused in Moneysites and PBNs. With EAH Wayback Machine Scraper you'll never have to write or buy articles again!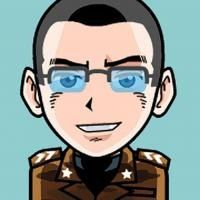 Eneiro Matos
Expired Article Hunter automates data extraction from waybackmachine A.K.A. archive.org, the largest web archive for expired domain data. Writing high-quality articles can be extremely time-consuming and stressful. Purchasing articles may be easier, but it can also be quite taxing on your wallet. With Expired Article Hunter you can say goodbye to both. Our software will quickly find articles that are no longer indexed in Google by scraping expired websites for their forgotten content.
Expired Article hunter will search expired domains for content that can no longer be viewed! These articles are usually de-indexed in Google and therefore seen as unique, fresh content.
Expired Article Hunter tracks down content from expired websites, quickly generating tons of unique content for use on your money site or SEO campaign!
Export accumulated data into HTML, JSON, CSV, Excel, or XML formats. Don't waste your time looking for other tools, this is the ultimate SEO Tool.
Input
These are the inputs used by the scraper, you can use any of them or all of them:
Expired Domain URLs
The expired domain URLs where you want to search for articles.
Filtering Settings
These are the options to control the scraper results:
Start Year
The start year to begin filter results.
End Year
The final year to end filter results.
Minimum words
Minimum word count of extracted articles.
Maximum words
Maximum word count of extracted articles.
Note
Please report any error or let me know your suggestions to improve this software.
Industries
See how Expired Article Hunter is used in industries around the world