Receive high-quality translations from/to 24 languages using the DeepL.
This Apify Actor use DeepL API to provide you high-quality translations based on advanced ML.
*You must have the DeepL Authentication Key. You can Sign up for free and recieve free credit for 500,000 characters limit a month. The key you will then find in your Account Summary page
Input properties
There are 3 key input properties
auth_key - Authentication Key (see above)
text - text to be translated
target language - one of 24 languages + 2 variants
Details about the other properties you can find under the (?) help icon, in INPUT_SCHEMA.json and in DeepL API Docs request section.
Developer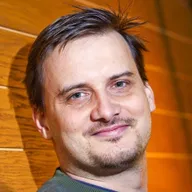 Tomas Kapler
Maintained by Community
Actor stats
10 users
53 runs
Modified 8 months ago
Categories
You might also like these Actors